Advice, Investments, Wealth Management
Our purpose is to create prosperity for the generations of today and tomorrow. Watch our video to find out more.
WATCH VIDEO
News from around our business
We're committed to creating positive futures
Our shared prosperity plan strives to create long-term sustainable value for our business, the stakeholders we serve and society.
Our commitments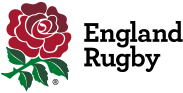 England rugby official partners
Achievement in rugby is all about the personal investments people make in the game. Our investment in rugby celebrates their commitment.
Our sponsorship