Advice, Investments, Wealth Management
Our purpose is to create prosperity for the generations of today and tomorrow. Watch our video to find out more.
WATCH VIDEO
News from around our business
×
Established in 2006, Quilter Financial Planning is one of the UK's largest distributors of financial advice, with more than 3,300 advisers looking after the interests of customers nationwide.
The network's advisers are focused on providing the right advice and solutions for their clients; both individuals and businesses. They operate across all markets, from wealth management and retirement planning advice through to dealing with property wealth and protection needs.
Led by a highly accomplished and experienced management team, Quilter Financial Planning has the resources, the financial strength and a track record of success to deliver invaluable guidance and support to its members and their clients.
See regulator and registered office details
Visit Quilter Financial Planning
×
Quilter Private Client Advisers provides first-class financial advice to clients across the UK.
Specialising in providing an exceptional service to high net worth and affluent clients, their aim is to be the premier financial planning and advice firm in the UK – helping clients to achieve prosperity, security and peace of mind through expert financial planning. They help people to secure their financial future by building long-term, trusted relationships.
Quilter Private Client Advisers is part of Quilter Financial Planning; one of the largest financial advice networks in the UK.
See regulator and registered office details
Visit Private Client Advisers
×
The manufacturer sitting at the heart of the Quilter businesses
Quilter Investors, the new name for our Multi-Asset business, manages institutional quality multi-asset solutions for the retail market. It provides advisers and their clients with high quality solutions, offering a range of outcomes across different price points.
Its philosophy is to deliver steady incremental gains, employing true diversification and managing the downside risk. The business is robust, scalable and modern, giving its internal and external clients a high degree of comfort and assurance.
See regulator and registered office details
Visit Quilter Investors
×
Quilter Cheviot is a leading investment manager, offering bespoke services to more than 40,000 clients.
Quilter Cheviot's reputation has been built over 240 years, dating back to 1771. Throughout its history, its standards and values have remained constant.
An impartial approach, high levels of personal service, drive to build and preserve the wealth of clients and their families and a belief in the importance of a robust yet innovative investment process remain unchanged.
The core of what Quilter Cheviot does is seeking out the very best investment opportunities, to create the best risk-adjusted returns for clients in the belief that everyone deserves bespoke investment management.
See regulator and registered office details
Visit Quilter Cheviot
×
Old Mutual Wealth in the UK helps to simplify the way that customers and their financial advisers hold, monitor and manage their investments.
The simple way to describe the Old Mutual Wealth UK 'platform' is as a vehicle to hold and consolidate investments. It allows investors to hold all their investments in one place, within tax-efficient product wrappers (such as pensions and ISAs). This makes managing investments easier more transparent and, with online access, more convenient.
The platform acts as an extension of financial advisers' back office, and provides them with the tools and services to help them support their clients.
In the course of the next two years, Old Mutual Wealth will be renamed as Quilter Wealth Solutions.
See regulator and registered office details
Visit Old Mutual Wealth
×
Old Mutual International is a leading cross-border provider of wealth management solutions.
Providing portable international wealth solutions, Old Mutual International caters expat customers with more complex financial needs. It also provides financial planning solutions for nationals within its chosen markets.
Old Mutual International's aim is to help investors to manage and grow their investments, and pass them on to future generations, with the help of a professional financial adviser. Its markets include Africa, Asia, Europe, Latin America and the Middle East.
In the course of the next two years, Old Mutual International will be renamed as Quilter International.
See regulator and registered office details
Visit Old Mutual international
We're committed to creating positive futures
Our shared prosperity plan strives to create long-term sustainable value for our business, the stakeholders we serve and society.
Our commitments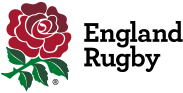 England rugby official partners
Achievement in rugby is all about the personal investments people make in the game. Our investment in rugby celebrates their commitment.
Our sponsorship