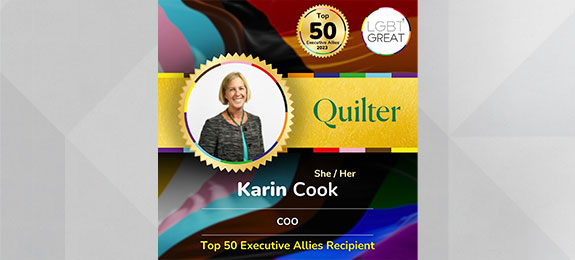 We are delighted that Karin Cook, Quilter COO, has been recognised with a prestigious Top 50 Executive Ally award by LGBT Great.
LGBT Great is the LGBT+ membership community for the financial services industry. It provides insight, visibility and outreach initiatives to help create positive cultural change. The Top 50 Executive Allies 2023 initiative is a beacon of support to the LGBTQ+ community during global Pride month.
Karin has been recognised for using her platform to build allyship for the LGBTQ+ community and create safe spaces for LGBTQ+ colleagues.