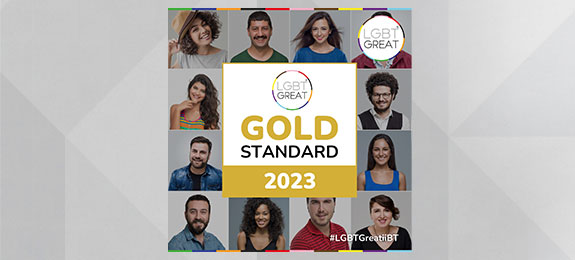 We are honoured to have achieved the Gold LGBTGreat Financial Services Standard for our completion of the Inclusion Index Benchmark Tracker.
This is an important milestone for us in ensuring that Quilter is an LGBTQ+ friendly company.
What are the LGBT Great Financial Services Standards?
LGBT Great's vision is to make every financial services company LGBTQ+ friendly.
The FS Standards are awarded to financial services organisations who have completed the Inclusion Index Benchmarking Tracker (iiBT), which assesses companies across 10 DE&I indicators:
Leadership and accountability
Policy and planning
People and talent
Recruitment and attraction
Training and development
Procurement and suppliers
Communication and partnerships
Employees and engagement
Culture and belonging
Social sustainability
Members who participate in the iiBT Framework describe, evidence and demonstrate the impact of their LGBTQ+ DE&I strategies
The Gold standard demonstrates we have a proven high level of competency across all 10 iiBT indicators, with a score of over 80%.