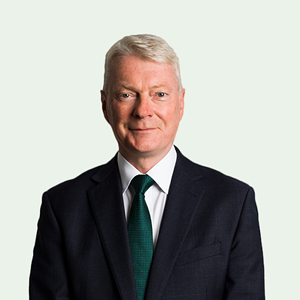 Appointed: February 2017
Skills and experience:
George Reid spent over 20 years in the accounting profession, specialising in providing audit services to the financial services industry. During lengthy tenures at PwC, and, latterly, at Ernst & Young LLP as Managing Partner and Head of Financial Services for Scotland and UK regions, George gained a deep understanding of accounting and audit matters, and the robust financial control environments required for a modern wealth management business. Such experience allows him to critically assess key accounting and financial considerations including those associated with Quilter's corporate transactions. George is a Fellow of the Institute of Chartered Accountants in England and Wales.
Board Committee membership:
Board Audit Committee (Chair)
Board Risk Committee
Board Technology and Operations Committee