We are pleased to announce a new three-year partnership between our charity, The Quilter Foundation, and the social mobility charity, The Brokerage.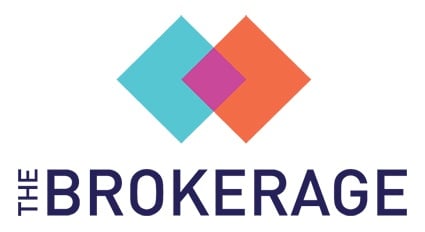 The Brokerage is an award-winning social mobility charity which works to break down barriers and create a more diverse workforce across the UK. It has helped over 84,000 young people from working class and ethnic minority backgrounds achieve their career potential.
Following an extensive consultation process including Quilter colleagues and an interview panel, The Brokerage was selected as a Quilter Foundation employment partner in recognition of its extensive experience and impressive track record in its field.
The partnership will fund the expansion of a five-stage 'Pathway to the City' strategy which aims to provide 4,020 young people aged 16-25 with the skills, knowledge and confidence needed to complete valuable work experience and ultimately secure a role within their chosen industry.
Quilter colleagues will be directly involved in creating meaningful change through a range of volunteering opportunities with The Brokerage including careers panels, masterclasses and micro-mentoring.
Individuals from privileged backgrounds are 60% more likely to secure a professional role within the industry in comparison to those from a lower social-economic background. The partnership between the Quilter Foundation and The Brokerage will work to tackle this by encouraging more young people from disadvantageous backgrounds to pursue their desired career path with the support of tailored development programmes.
Penny Cole, Quilter Foundation trustee and human resources director at Quilter said: "We are proud to announce our new partnership with The Brokerage. Together, we will work to drive positive change within the workplace to allow ambitious young people from disadvantaged backgrounds equal access to opportunity to help them make their first step into a professional career.
"The importance of providing support to the younger generation is at an all-time high, as we are currently in a period where economic hardships could potentially steer people away from pursing their desired career.
"We are excited to become a part of The Brokerage's ongoing mission to help more young people develop their skills and ultimately achieve their career goals, irrespective of their backgrounds."
Sarah Devonport, CEO of The Brokerage said: "The Brokerage is thrilled to announce its new partnership with Quilter Foundation, enabling further expansion of its Pathway to the City programme. A unique initiative designed to empower and connect disadvantaged young people aged 16-25 to careers in the City.
"We firmly believe that collaboration is the key to unlocking opportunities and creating lasting change. This partnership will enable The Brokerage to leverage the immense value of Quilter Foundation's resources and people. Together, we will work to address the barriers that exist for talented young people from working-class backgrounds to build their careers in the Financial Services and Professional Services sectors."