Quilter was proud to support this year's Young Money Challenge, organised by the Young Enterprise charity.
The Challenge is an annual programme that encourages children and young people aged 4 to 19 years to consider the connection between money management and wider issues affecting local and global communities, and to share their financial knowledge with their communities.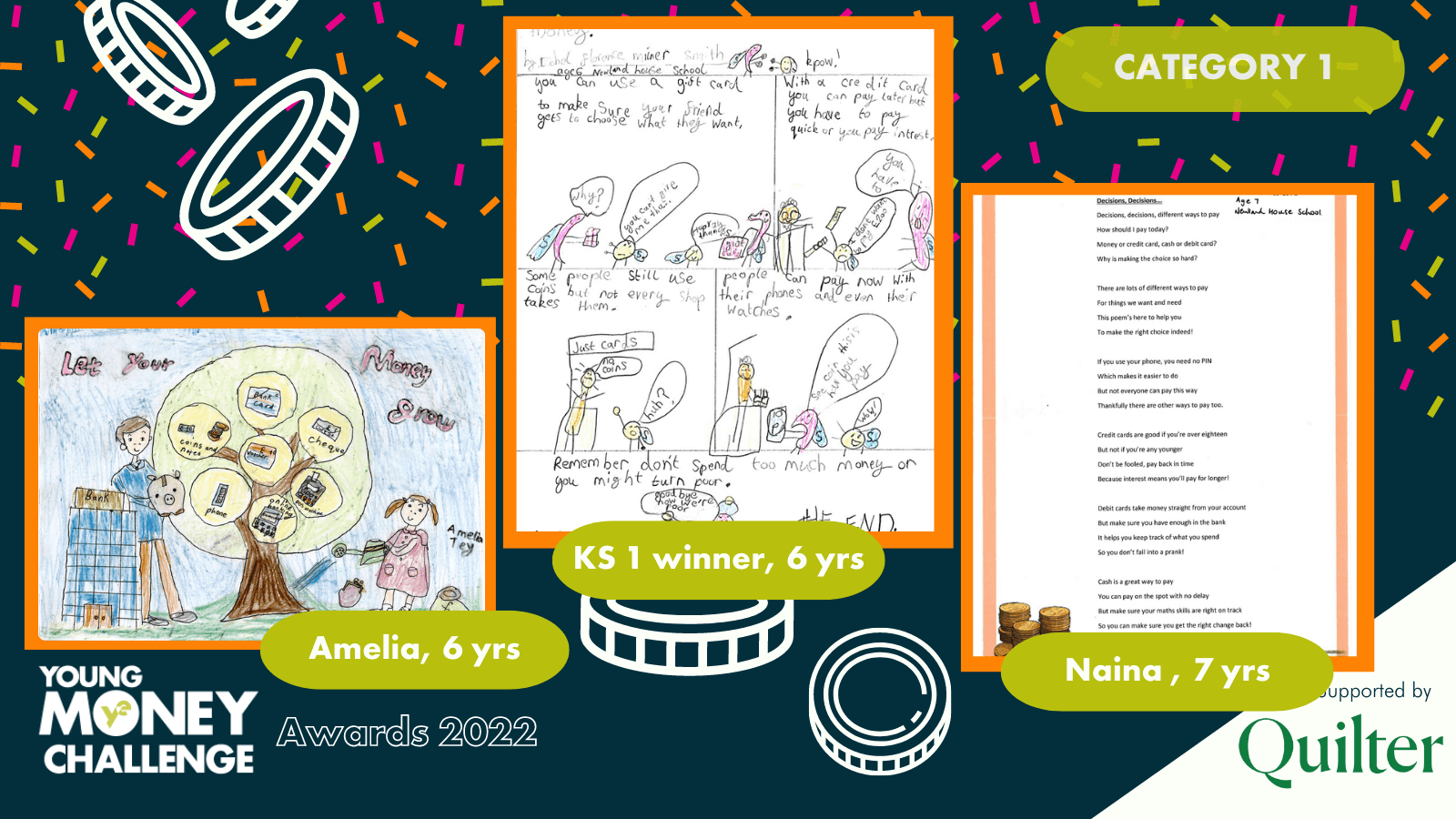 This year's Challenge explored the theme of money management and financial inclusion, and the entrants were encouraged to consider the importance of having access to information that allows us to make wise money choices.
The Challenge is split into three age categories: 4-7 yrs; 7-11 yrs and 11-19 yrs.
Colleagues from Quilter had the unenviable task of choosing the winners in each category, who were announced and celebrated at an online Awards Ceremony that took place on 29 July 2022.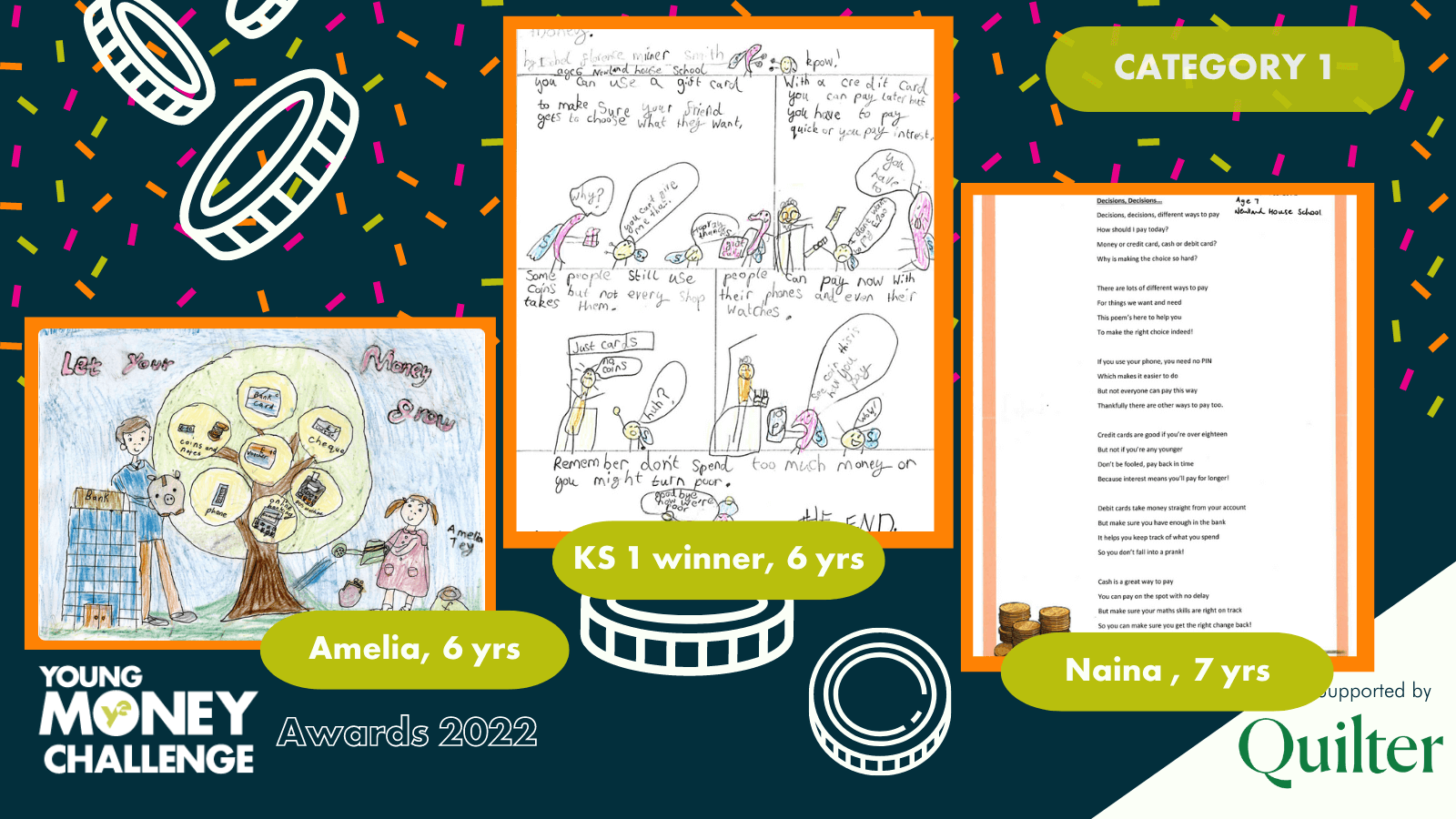 Penny Cole, HR Director at Quilter, and one of the judges, said:
"Children are never too young to learn about money – research shows that children who learn about the value of money from a young age, and start saving habits with a piggy bank or a savings account, are more likely to be financially independent and accumulate savings as adults.
That's why Quilter is supporting the Young Money Challenge, as it encourages children and young people to gain financial knowledge and to share that knowledge with friends, family and the wider community.
The standard of entries was so high – there were some wonderfully creative and ingenious ideas. Congratulations to everyone who took part, and a big thank you to the parents and teachers who supported them through the Challenge."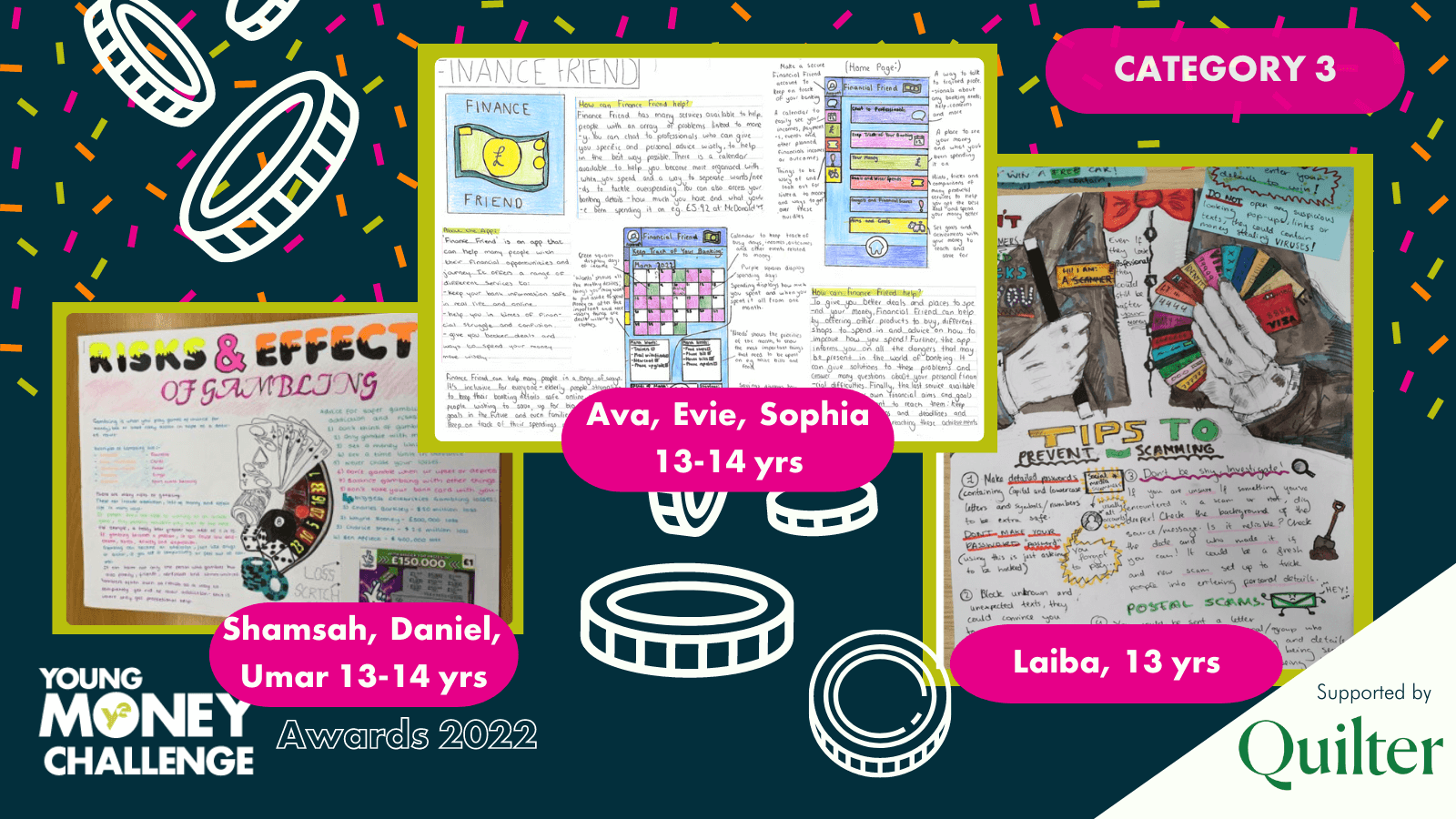 See the full entries and videos from the winners in the winners' gallery on the Young Enterprise website.