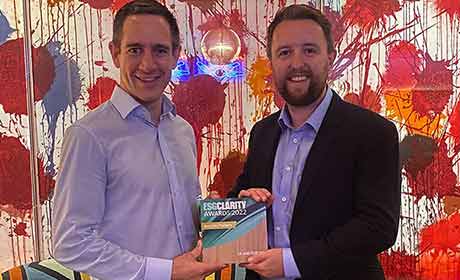 We are proud to announce that Quilter has been named 'Best platform for ESG' at the first-ever ESG Clarity Awards* for the European and UK region.
Standing for Environmental, Social and Governance, these non-financial factors are becoming increasingly important for investors looking to invest more responsibly and sustainably.
ESGclarity.com is a site for fund selectors who want to incorporate ESG thinking. The site shares knowledge to help fund investors evaluate asset managers' ESG maturity, with access to the latest industry news, analysis, opinion, data and content from our journalists, fund management groups, academics and ESG savvy fund selectors.
Quilter is committed to being a responsible wealth manager and we are dedicated to providing advisers and customers with the information, choice and confidence to invest for a sustainable future.
This focus on being a responsible business was critical in clinching the category from numerous other entrants. Head of UK Investment Proposition, Tertius Coetzee and Head of Responsible Business, Stewart Perry, who both collected the award on behalf of Quilter confirmed the win was the result of the combined effort of many individuals and teams.