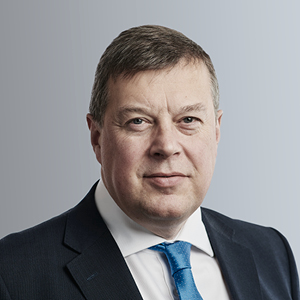 Tim Tookey was appointed as an independent non-executive director in February 2017 and subsequently as chief financial officer in August 2017. Prior to this, Mr Tookey worked at board level in financial services for over 20 years and has been responsible for managing a large number of significant business transformation and strategic projects, mergers and acquisitions.
From 1985 to 1996 Mr Tookey worked at KPMG, specialising in corporate finance advisory work and audit, moving to Heath Lambert in 1996, where he lead the management buy-out of CE Heath plc in 1997 and the public takeover of Lambert Fenchurch plc in 1999. From 2002 to 2006, Mr Tookey worked for Prudential plc, where he held the position of finance director (UK and Europe). In 2006, Mr Tookey moved to Lloyds TSB Group plc (now Lloyds Banking Group plc), where he held various roles including group finance director and, from 2012 to 2015, Mr Tookey was chief financial officer of Friends Life Group.
Mr Tookey is currently a non-executive director of Nationwide Building Society, where he chairs the Board Risk Committee, and is a member of certain other Board committees including the Audit Committee. Mr Tookey holds a BSc Hons degree from the University of Bath in Building Engineering and is a member of the Institute of Chartered Accountants in England and Wales.