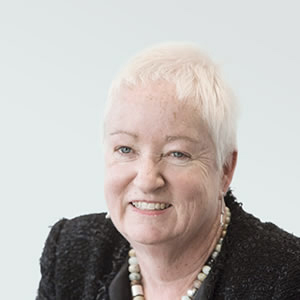 Appointed: April 2017
Skills and experience:
Rosie Harris has extensive knowledge and experience of risk management within the insurance and wealth management industries, having served as Chief Risk Officer for UK Life at Aviva, Group Risk Director at Old Mutual plc and Chief Risk Officer (Insurance) and Managing Director, General Insurance at Lloyds Banking Group plc. She is also currently Chair of Tokio Marine Kiln's Insurance business, a Non-executive Director of its Syndicates businesses and Chairs its Risk Committee. This extensive experience has been invaluable as Quilter has developed and embedded its risk management framework. Rosie provides valuable insights into managing and mitigating the risks that are inherent in running a successful wealth management business. Rosie is a member of the Institute of Chartered Accountants in England and Wales and a Council Member of the University of Birmingham.
Board Committee membership:
Board Risk Committee (Chair)
Board Audit Committee
Board Technology and Operations Committee