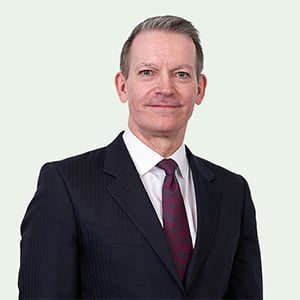 Appointed: August 2012
Skills and experience: Paul is responsible for creating and developing the vision and strategy for the Group. Prior to this, he was Chief Executive Officer of Asset Management, Long Term Savings after joining Old Mutual in January 2012.
From 2008 to 2011, Paul was the Global Head of Distribution at BNY Mellon Asset Management International. Prior to that, Paul was Group Managing Director and a main Board Director of Gartmore Investment Management. Paul's extensive background in both asset management and wealth management includes positions as Chief Executive of NatWest Private Bank and of NatWest Investment Management USA, as well as three years at Coutts.
Paul is a passionate advocate for creating an open dialogue around mental health in the workplace and has personally spoken out about leaders leading by example in order to create change.
Other appointments: Paul is a member of the FCA Practitioner Panel.