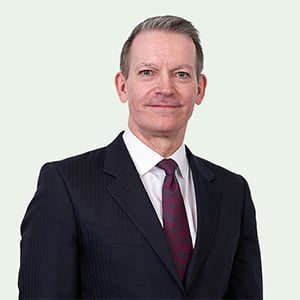 Appointed: August 2012
Skills and experience: Paul Feeney is an experienced, entrepreneurial leader, having held various senior business roles in large international financial services businesses, including as CEO of NatWest Private Bank, and NatWest Investments USA, Group Managing Director and Head of Distribution for Gartmore Investment Management, and Global Head of Distribution at BNY Mellon Asset Management International. During his career, Paul has developed a deep understanding of the challenges, risks and opportunities faced by the industry, thereby enabling him to create and develop the vision and strategy of the Group. Paul's strong commercial acumen and dynamic leadership style allow him to effectively oversee the execution of our strategy.
Other appointments: Paul is Chair of the FCA Practitioner Panel and was a Non-executive Trustee of Sense International until February 2019.